THE PERSONALITY PUZZLE WEBINARS
The Personality Puzzle Webinars are for careers coaches, life coaches, executive coaches or counsellors. If you want confidence using  Myers-Briggs® in your work then these courses will be invaluable. Learn how to use The Personality Puzzle Coaching cards with skill and ease. 
NB. A online option for coaches who working virtually will be available shortly – The Personality Puzzle Virtual Verification Programme. Please contact me if these are of interest. 
USING TYPE IN COACHING – INTRO/REFRESHER COURSE 
Two webinars – Maximising the potential of the Personality Puzzle cards. 
THE TYPE TRILOGY – ADVANCED COURSE 
Two webinars – A deeper understanding of what's behind the four-letter code. Temperament, Interaction Styles, Cognitive Processes
TAILOR MADE – WHAT WORKS FOR YOU? 
Designed to meet your needs at whatever stage you are at in your knowledge of Type. 

The cost
Each two part series of Zoom webinars, two and a half hours for each session, held at least a week apart.
The cost is NZ $200 + gst 
(Please note, this is a heavily discounted price for schools and not-for-profit groups who make up the majority of my work. If you are not in this category – don't worry, you still get the discount. I work with small groups of between 3 and 5 participants. All sessions are recorded for use only by participants to review their learning.) 
What you'll need
Personality Puzzle Coaching cards may need to be purchased if you don't have them already. A $20 discount is available for participants.
The Intro course requires you to have either 'Type for Adults' or 'Type for Teens' or 'The Learning Puzzle' (depending on your client group).
The Advanced course requires you to have The Type Trilogy cards.
An interest in Myers-Briggs® is essential, prior experience using this in your work is not. My aim is to help people to integrate this important theory into their work and then provide enough support to do this well. 
Dates
The beauty of webinars is that they can be conducted from anywhere! Please contact Sue to schedule dates. I will be working in NZ in Term 1 and Term 4 2023. I will be in the UK in the middle of the year. 
Click here for Personality Puzzle webinar dates and times >>
Click here for Personality Puzzle webinar registration >>

What do the sessions cover?
USING TYPE IN COACHING – INTRO/REFRESHER COURSE 
Webinar 1 – Coaching Conversations
The 1st session explains how to use The Personality Puzzle coaching cards to their maximum potential, what to expect and how to react to raise client self-awareness and create meaningful coaching conversations. It's also a chance to know more about your own Type and experience the diversity within the group.
This includes tips, hints and extra soft copy resources not previously available.
Webinar 2 – The Dominant Function PLUS Breaking the Code
The 2nd session has two parts. What is the dominant function? How to find it and why does it matter? PLUS How to use the four-letter Type code to answer two important questions. In what environment do I thrive? (the outer two letters) and how does my mind work? (the inner two letters)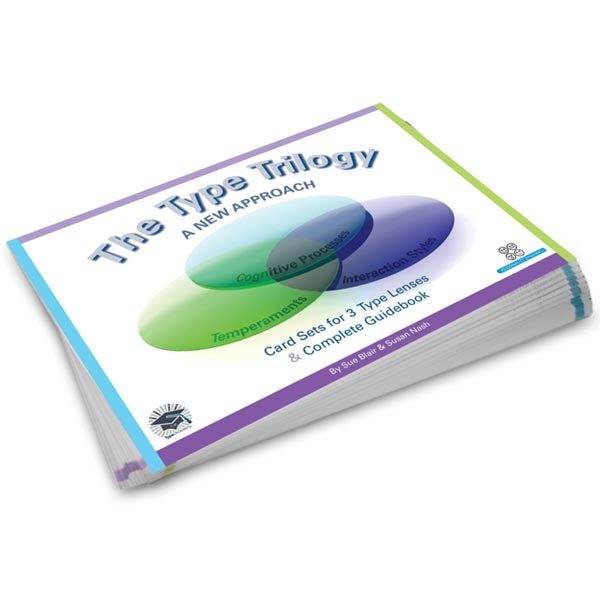 THE TYPE TRILOGY – ADVANCED COURSE 
Webinar 1 – Jungian Cognitive Processes
The eight Jungian Cognitive Processes are essential to the Type story. These are hidden within the Type code. They are an integral part of Type theory which broadens knowledge of Type diversity and allows a solid understanding of how to differentiate between the sixteen Types.   
Webinar 2 – Temperament and Interaction Styles
The Type code can be broken down so many ways. These two perspectives explain what motivates us and what is our preferred communication style. Together they give a new approach to Type verification which greatly assists self-assessment of Type and discussion on how this relates to personal development. 
What to expect from all webinars
All the way through I will give you examples and simple graphics that will help you visualise how this unique system works and how to explain this to those you are coaching.
A greater fluency in all the above will give you the confidence you need to put the Myers-Briggs® theory into practical use. This is life-changing information accessed via an interactive, valuable and enjoyable process. 
All that is needed is an enthusiastic group of up to five people. The cost is NZ $200 + gst for two sessions (either the Intro or Advanced course) NZ$350 + gst per participant for all four sessions should you wish to do both. (A currency converter is in the sidebar).  A $20 discount is available for all cards purchased during the course. 
You will need the Personality Puzzle coaching card sets. Either 'Type for Adults' or 'Type for Teens' or 'The Learning Puzzle' (depending on your client group) for the Intro/Refresher course OR The Type Trilogy for the Advanced course 
PLUS Individual PDFs of each of the 16 Type descriptions are available for each of the card sets that are purchased to send or print for clients once their Type is verified. 
TAILOR MADE – WHAT WORKS FOR YOU?  
Bespoke webinars available to individuals or small groups
You may be new to Type, or would like a refresher or a master class. Small groups are great as we have a variety of personalities to share their insights. Between 2 and 5 is ideal. Or personal tuition is fine if that suits you better. 
Just $200 + gst per 2-hour session per person (for 2 or more) along with discounts on resources. If you work for a charity further discounts apply. 
I can tailor make the course to your needs. Here are some ideas but you may have others! 
How to use the Personality Puzzles
Review Type Basics
Coping with Change
Emotional Intelligence
Conflict
Type Dynamics
Working with Teens
Learning Styles
Motivation
Communication Styles 
I'd love to talk through your requirements and see what we can come up with. Please be in touch. I look forward to hearing from you. 
Please contact me for more information. I would welcome the opportunity to talk to you about how to get going or how to add to your skills in this vital area of personal development. 
Testimonials: Our online training sessions with Sue were the perfect solution for our needs on Personality Type training. Sue is extremely passionate and knowledgeable and shares this in an engaging manner. 
Tania, Career Navigator Coordinator, Graeme Dingle Foundation
Having now completed the Personality Puzzle webinars I would like to say thank you, your passion for the work you do is always inspiring.
Having previously attended a workshop of your yours, the Personality Puzzle webinars provided further insights, clarity, and understanding to further support my work as a Career Professional.
Your knowledge, experience, and high level of skill in this field of work is extensive and this combined with your easy and engaging style made the sessions relaxed, very interesting and enjoyable.
Thank you  
Sue Staveley – Staveley Consulting
Click here for Personality Puzzle webinar dates and times >>
Click here for Personality Puzzle webinar registration >>