Learning to use The Personality Puzzles is like most things; the more you learn the better the outcome and the more you practice the better you get!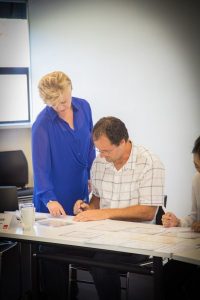 For experienced Myers-Briggs practitioners
You will find the transition to using these resources in your coaching very simple. The User Guides are here on-line and are an excellent place to start. Over and above that some people find that talking through strategies, activities and having some personal support are very helpful and quickly increase confidence to use the cards well. Sue Blair is able to work with you in person (if you happen to be local!) or Skype and FaceTime have been excellent alternatives.
If you are new to Type
The cards and the user guide provide a wealth of information that could be invaluable for you. They provide a knowledge base that can promote your interest in this fascinating area of psychology. Whether you are in business, an educator, a student or a parent the information will be beneficial. To use these cards within a coaching conversation further training is required. Training in this field is available in many countries around the world.
The Personality Puzzle Box
This resource has been especially designed for use in schools for groups of up to 30 students from age 14 upwards. It is a fully inclusive package which gives you all the resources you need to get started and complete a six-lesson programme which can be delivered across a time frame that suits. Training is assessed on an individual basis and support will be available to ensure the trainers are comfortable with the material before it is used in the classroom and on an ongoing basis once you are on your way.